Read Split Lip Magazine's feature here...
THE ARTIST.
• 1.5M+ Views On YouTube
• TOP 10 Charting Radio Artist
"Ship of Fools (Big Enough)" on Modern AC Radio [FMQB]
• Scored the theme song in the FOX FEATURE FILM E.T.X.R.
• Hundreds of placements including:



• Music video won MTVu viewer contest
• Headlined at RED ROCKS to 6,500 (Denver, CO)
• Licensed to EMSTREAM & playing on AUSTRALIAN RADIO nationwide
• Top 10 Best Underground Bands The Denver Post
• Best Rock/Pop ARTIST Westword Music Showcase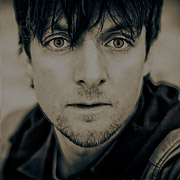 Xiren (pronounced seer-rin) is an American-born Irishman and rock artist who, without any record label support, has amassed almost 2 million views of his stylish, self-produced, home-made music videos on YouTube and scored a *Top 10 hit on Hot A/C radio in the US – achievements that most independent artists (and many of those on major labels, for that matter) can only dream of.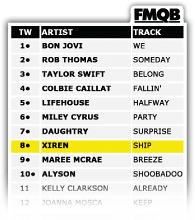 With the release of his latest material, 16 (They Can Shine), UFOs Over The Ocean, and Not a Love Song, Xiren has traded the Modern Rock crunch of his previous album, Trip-R (2009), for the ethereal, fuzzed-up sounds of Post-Wave Rock a la M83 and Phoenix and the dark-but-danceable New Wave Rock of The Cure. Not a Love Song juxtaposes dance-floor rapture with forlorn lyrics as the refrain reminds us over and over that "This is not a love song / This is the sound of loneliness".
Xiren is an avid yogi and has an active passion for researching and amplifying practical and under exposed, often suppressed, technologies relating to health and alternative energies and has recently launched a web series called "Know How Things Work".

the story.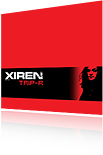 In 2008 Xiren was lured on an international con to India (

READ:

India scam part I | part II) followed by a coast-to-coast US tour which ended abruptly in a catastrophic tour bus accident. By hauling portable recording equipment throughout India and on the bus, he was able to capture the love, grief, rage, sensuality and hope from those experiences and translate them into a scorching pop/rock album. And it's resonating with listeners. The first single, "Ship of Fools", held for 6 weeks in the Top 10 on US radio (

fmqb.com/Modern AC

) against major label artists - extraordinary for an independent artist! Relevance is the quality he's always enjoyed about great music - the ability to generate an experience that crosses cultures, political and religious perspectives, and always allows whatever interpretation is needed by the listener.
THE LIVE BAND.



Xiren (Vocals/Guitars)
Brian McRae (Drums)
Rich Ross (Bass)
Stuart Miller (Gutiars/Vocals/Piano)

Xiren's touring band is a real crowd pleaser; a rock quartet featuring national level musicians. The show employs Xiren's technical savvy integrating sophisticated computer production creating the ultimate concert experience. And every night the audience wins. After the show is over there's a glow throughout the audience; an experience of connecting to another world perhaps. One ripe with energy, grace and possibility.